A frequent question we get from readers planning a trip to Ireland is how to arrange mobile internet during their trip. One of the easiest and most affordable ways is to rent a portable wifi unit for pick up at your arrival airport. A portable wifi device will allow you to have fast, reliable and affordable internet data for everyone in your travel party.
We've put together our tips and recommendations for anyone looking to book a portable wifi rental for their trip to Ireland.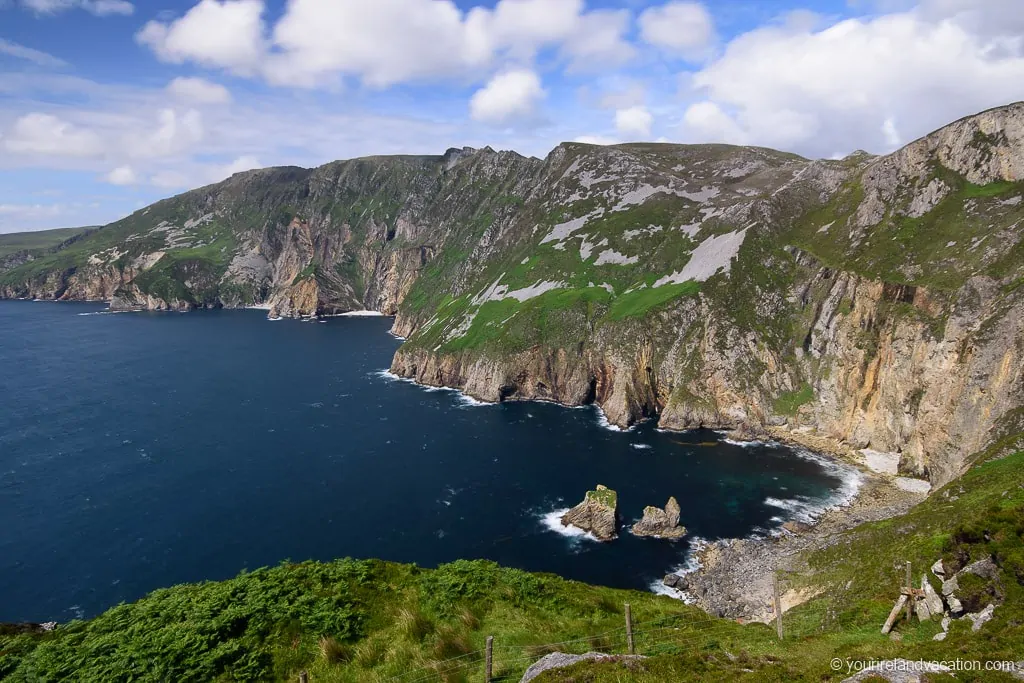 Why Rent Portable Wifi in Ireland?
Having reliable There are a few options for internet access on the go in Ireland, so we've included each of them below:
Rent a portable wifi device – this is a fantastic option and works great for friends or families travelling together as you can connect multiple devices, a lifesaver if you are travelling with kids! We recommend Wifi Candy as they offer unlimited data on up to 10 devices (including 12GB to use in Northern Ireland) and can be picked up and returned at Dublin airport or your hotel/accommodation. we've rented with Wifi Candy and have included more info on our experience below – Our readers can get a 10% discount on rentals – automatically applied at checkout check prices here!
Book your Wificandy now (10% discount)
Best Portable Wifi Rental tip: We loved having a portable wifi device as it ensures you have internet access for your travel group whenever you need it: it's invaluable if you are renting a car in Ireland and need driving directions or whether it's researching where to eat, planning your day or streaming music or videos for your kids on the go. Most importantly it will allow you to stay in contact with friends and family back home.
Purchase a sim card in advance – if you have an unlocked cell phone you can use a European sim card. This is a great option if you are travelling alone or want internet on your personal device wherever you are. We recommend purchasing a 3 sim card in advance. You can activate it just prior to departure and it will be set up for your arrival – check prices now!
Purchase a digital eSim prior to arrival – Airalo offers eSims which are purchased, installed and activated through an app so you can set up in advance. You can purchase up to 10gb of data which can be used in the next 30 days – check prices now!
Use the wifi in hotels and other places you visit: most hotels and B&B's in Ireland offer a good level of wifi for guests but you won't have wifi on the road. We prefer a pocket wifi device or a sim card as this ensures you always have reliable access to the internet, either at your accommodation or when you are on the road.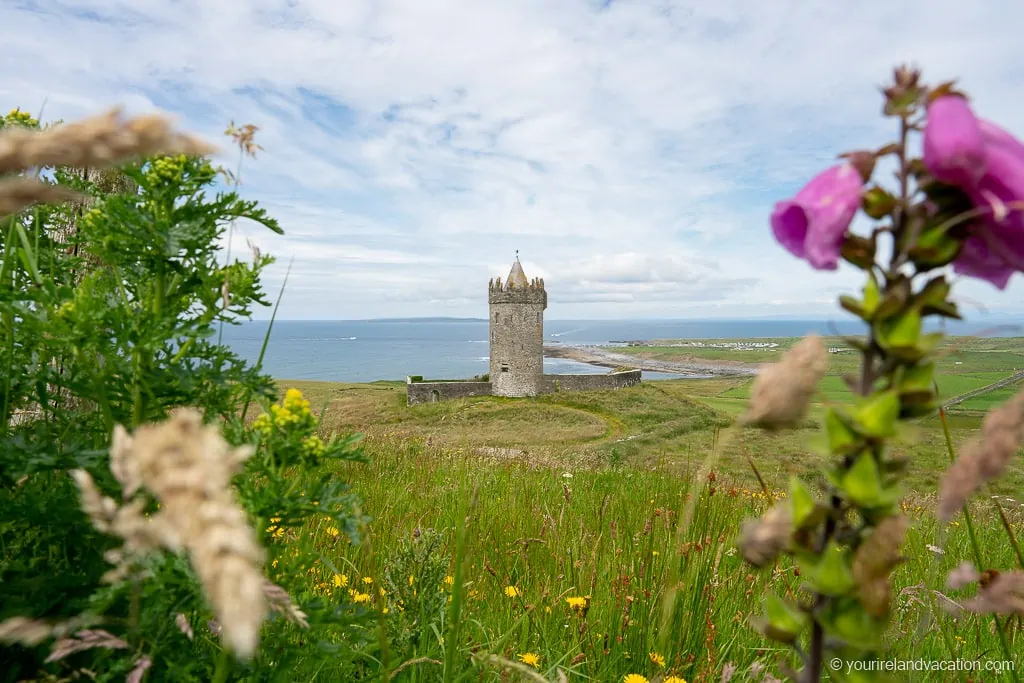 Benefits of Renting Portable Wifi in Ireland
A portable wifi device will make your trip to Ireland a lot more enjoyable. A portable wifi device is the best way to ensure you have fast, reliable internet for you and your travelling group when visiting Ireland. There are a number of reasons why we recommend renting a portable wifi device over the other internet options in Ireland:
We usually rent pocket wifi units when we travel as it's much easier and cheaper than buying individual sim cards for all our devices and our kids can access the internet on their tablets.
Portable Wifi will save you money
This is the biggest reason we recommend portable wifi rental over the other options. The most cost-effective way to get mobile internet during your time in Ireland is by renting a portable wifi device. Also known as pocket wifi, portable wifi units allow you to connect multiple devices to the internet which is extremely useful if you have multiple cell phones, tablets and laptops that need internet access during your trip.
If you are travelling as a group or family a pocket wifi device will save you a lot of money compared to purchasing roaming plans or individual sim cards.
Best Portable Wifi Ireland tip: many cell phones in the USA are carrier locked so sim cards purchased in Ireland won't work in these phones. It also might not be possible to tether so you can't connect laptops or the kids tablets.
Ease of Use
A portable wifi device like Wificandy's is really easy to use, lasts an entire day on battery and all your devices connect straight to it. There is no messing with swapping out sim cards or worrying about locked phones or devices. Simply connect the unit to your devices and you're ready to go
Unlimited data
Most internet users are medium to heavy users of data and having an unlimited plan while travelling means you don't have to worry about additional data charges
Why use Wificandy?
There are several options for pocket wifi rental in Ireland; the one we recommend is Wificandy. We recommend WiFicandy to our readers as they offer a range of benefits:
unlimited data on up to 10 devices (12GB in Northern Ireland)
easy pickup and return (pickup from Dublin airport or your hotel/accommodation)
4G LTE speeds
great customer service
Book your Wificandy now (10% discount)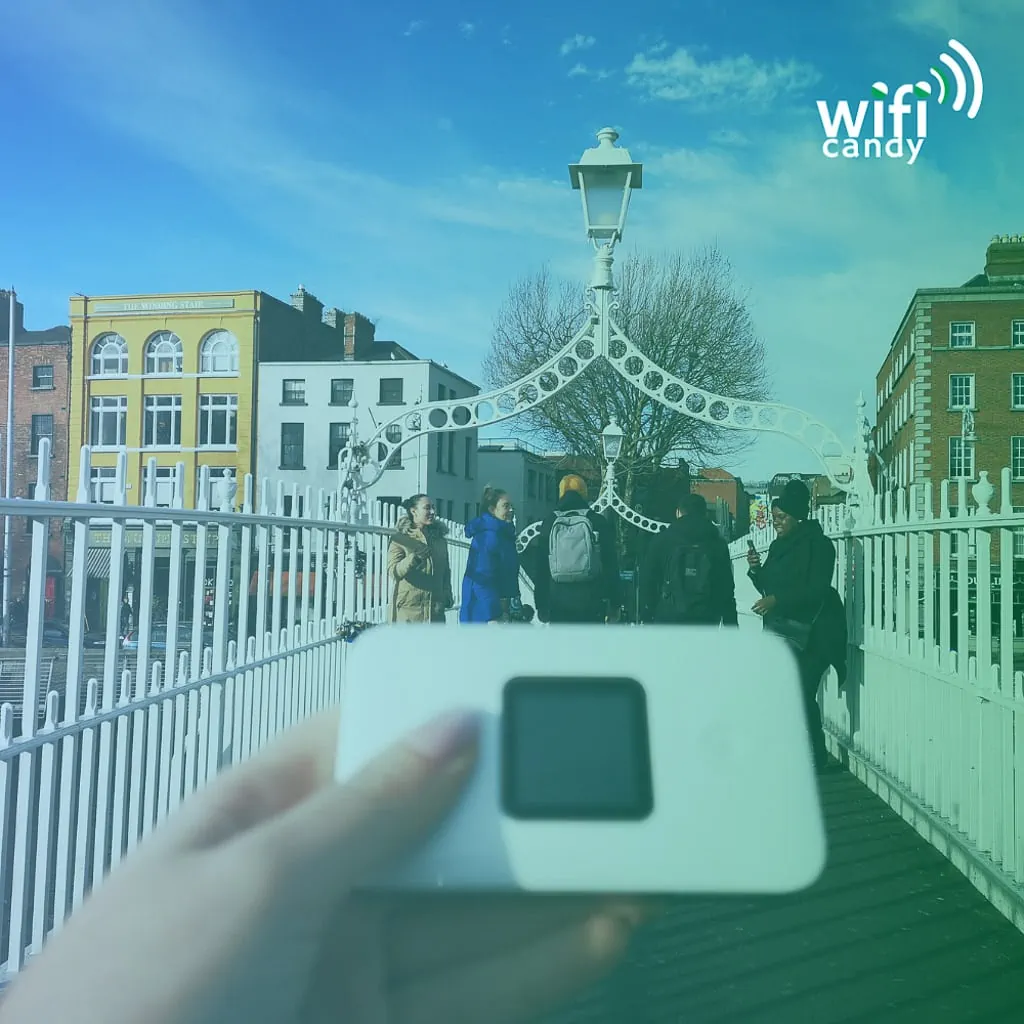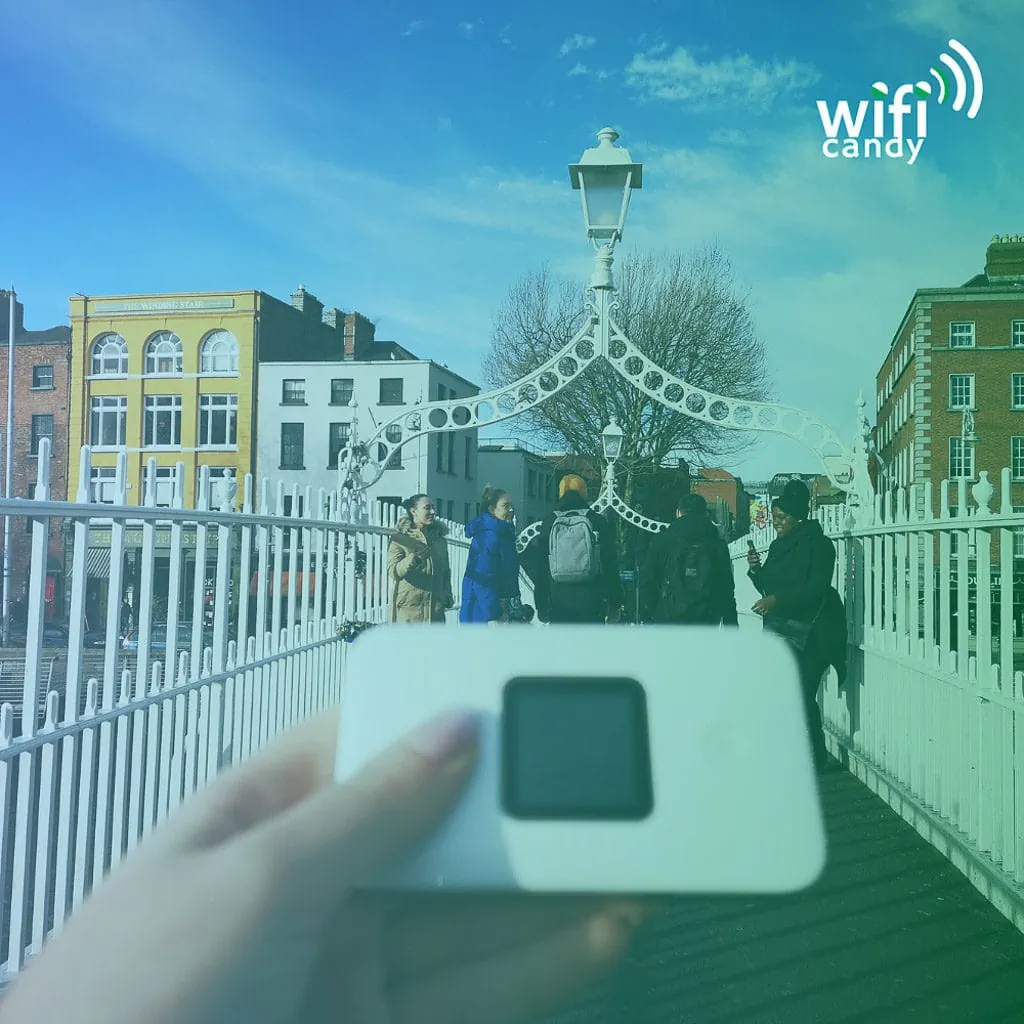 Booking your Pocket Wifi Rental
Booking your Pocket Wifi is as simple as going to the Wificandy website and reserving your device. You'll need to order your Wificandy at least 72 hours prior to arriving in Ireland to allow for delivery.
Our readers can get a 10% discount on their Wificandy rental use code YIV10 at checkout- check prices now!

Book your Wificandy now (10% discount)
Wificandy offers 3 packages for visitors to Ireland: 3 days, 1 week or 2 week rentals which will cover most groups. You can also add additional days to your rental so you can tailor your rental for your trip length.
Best Portable Wifi Rental Ireland tip:: You can contact them for a custom order if you need more devices or a longer rental length.
Product protection: There is an optional add-on for Wificandy units which covers loss, damage or theft of your device during the rental period. This is an optional extra, however, for peace of mind, we'd recommend including it. This optional protection is a fixed €18 per rental unit.
Picking up your Wifi Device
Visitors can arrange to pick up their Wificandy at Dublin airport or have the device posted to a hotel, B&B or vacation rental. You can choose your preferred option when you order your device.
Dublin Airport Collection
You will need to specify a pick up time at Dublin airport when you make your Wificandy booking. On arrival at Dublin airport make your way to Terminal 1 arrivals at the Excess Baggage counter. The desk is open from 5am to 9pm each day. For more information check the Wificandy website
Delivery
Another option for collection is to have your Wificandy unit delivered to your accommodation in Ireland (hotel, Airbnb etc). You can provide the address and details of your accommodation when you reserve your Wificandy unit.
Best Portable Wifi Rental Ireland tip: We recommend picking up in Dublin airport as you'll have the device immediately on arrival.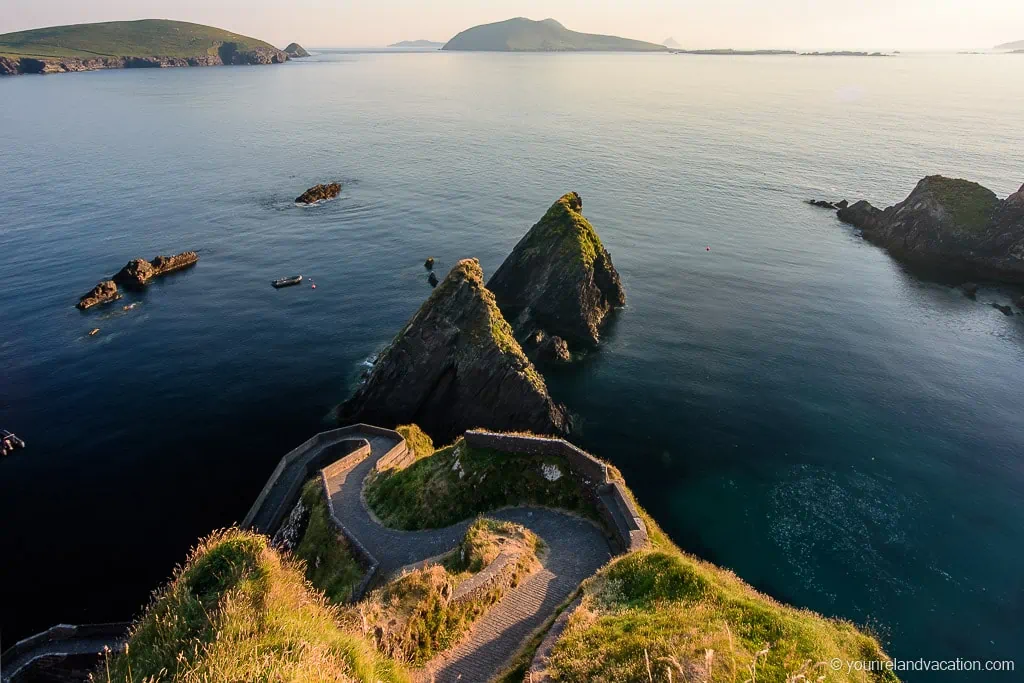 Coverage
Wifi Candy devices use the Three cell network in Ireland which boasts a 99.6% coverage in Ireland. We have used the Three network extensively throughout Ireland (and Northern Ireland) and in our experience the coverage is excellent.
Generally, we have found the Three network to be more than adequate for mobile data around Ireland. Speeds are fast and reliable in most areas although there are some remote areas where coverage is limited but this applies to any network.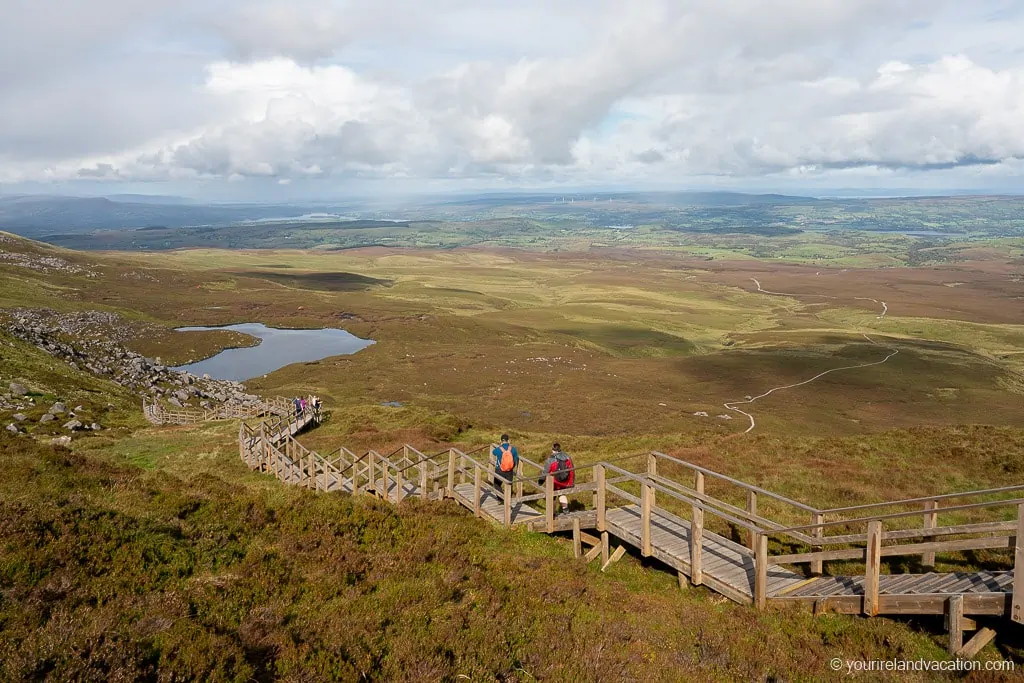 Returning Your Wifi Unit
There are two main options for returning your device. If you collected it from T1 in Dublin airport then you can simply return it there. If you can't make it there or don't have time then you can pop it in the prepaid return envelope and post it from a Post Office or post box back prior to leaving Ireland. Here is a list of the An Post offices in Ireland